This development board provides a minimal platform for the evaluation and development of the ADSP-2147x series floating-point DSP. It contains all necessary circuits for booting the DSP, in addition to a 16Mb SPI flash and JTAG interface. All DAI and DPI pins are exported using a 1.27mm pitch header(Samtec PN CLP-122-02-F-D). This is one of my small projects, I'm planning to use this DSP for AC servo motor control application and other fun, computation intensive stuff.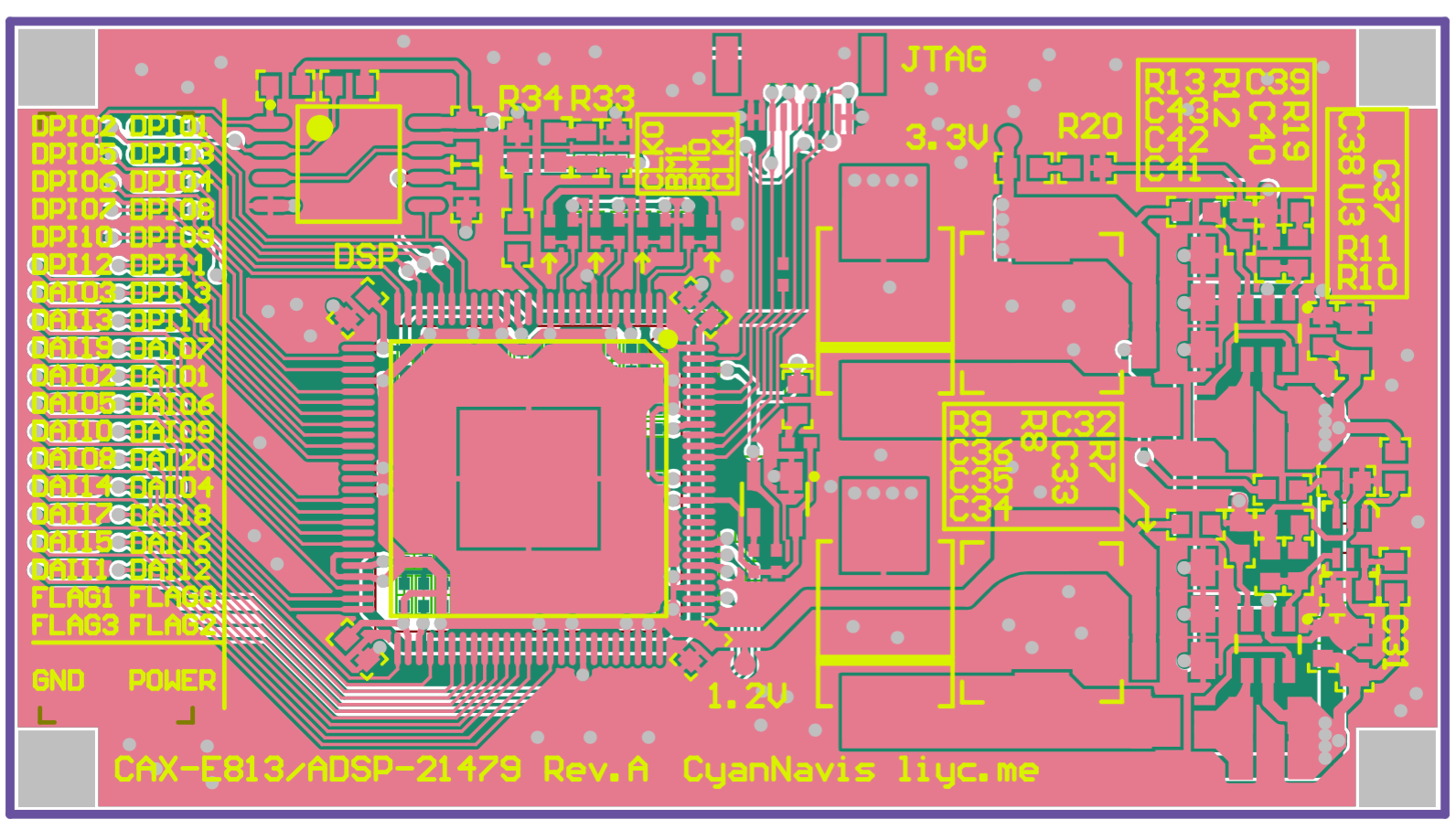 This board uses the LQFP_EP100 package of the ADSP-2147x series, which does not provide the SDRAM interface. However the 5Mb internal SRAM(21479 only, 3Mb for 21478 and 2 Mb for 21477) should be more than enough for most applications. For those applications which require more than 5Mb RAM, the BGA version of the 2147x series provides a glueless SDRAM and SRAM interface. I'm not planning to use the BGA version of this chip because it is in a rather embarrassing position. For the lower end applications, I can use the Blackfin series fixed point DSP with SDRAM, and for the higher end application I might use one of the ADSP-SC58x series with DDR2/DDR3 RAM.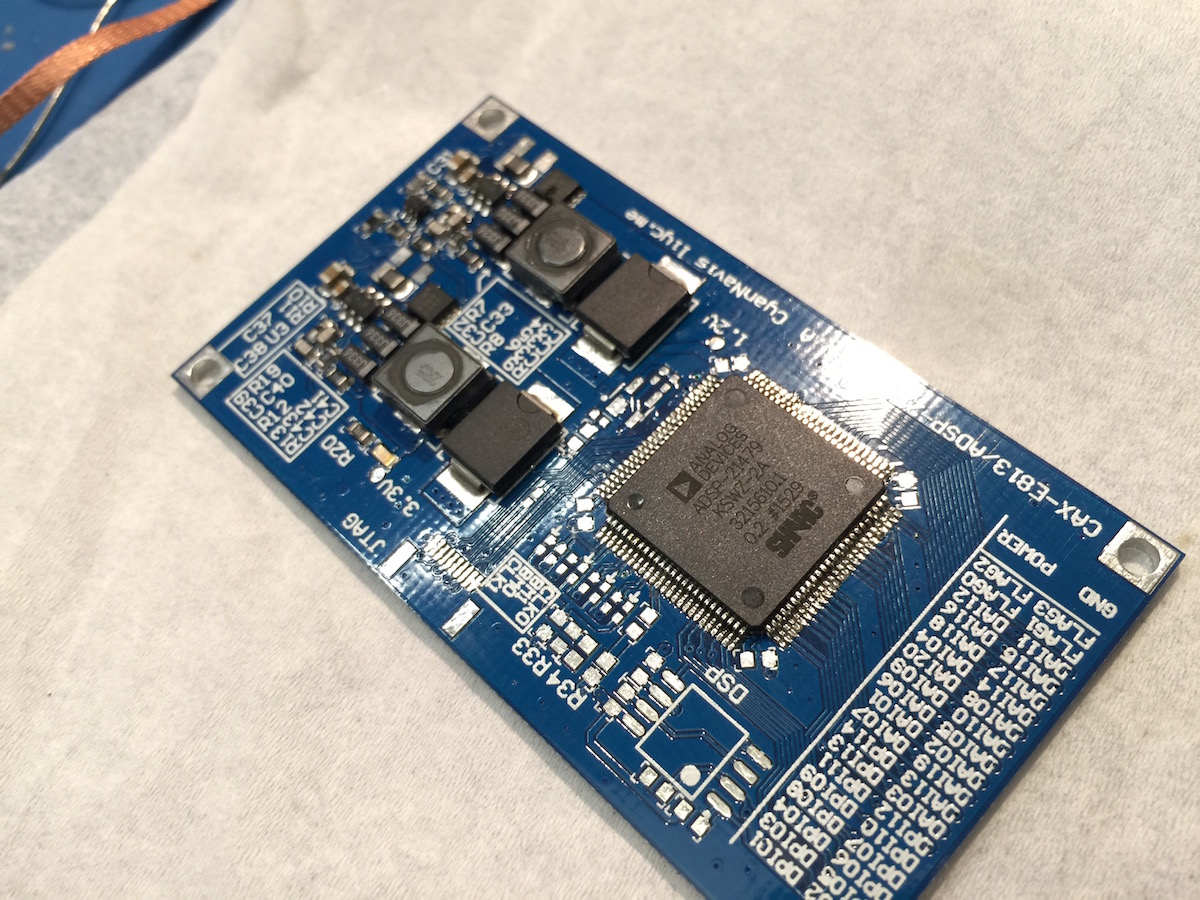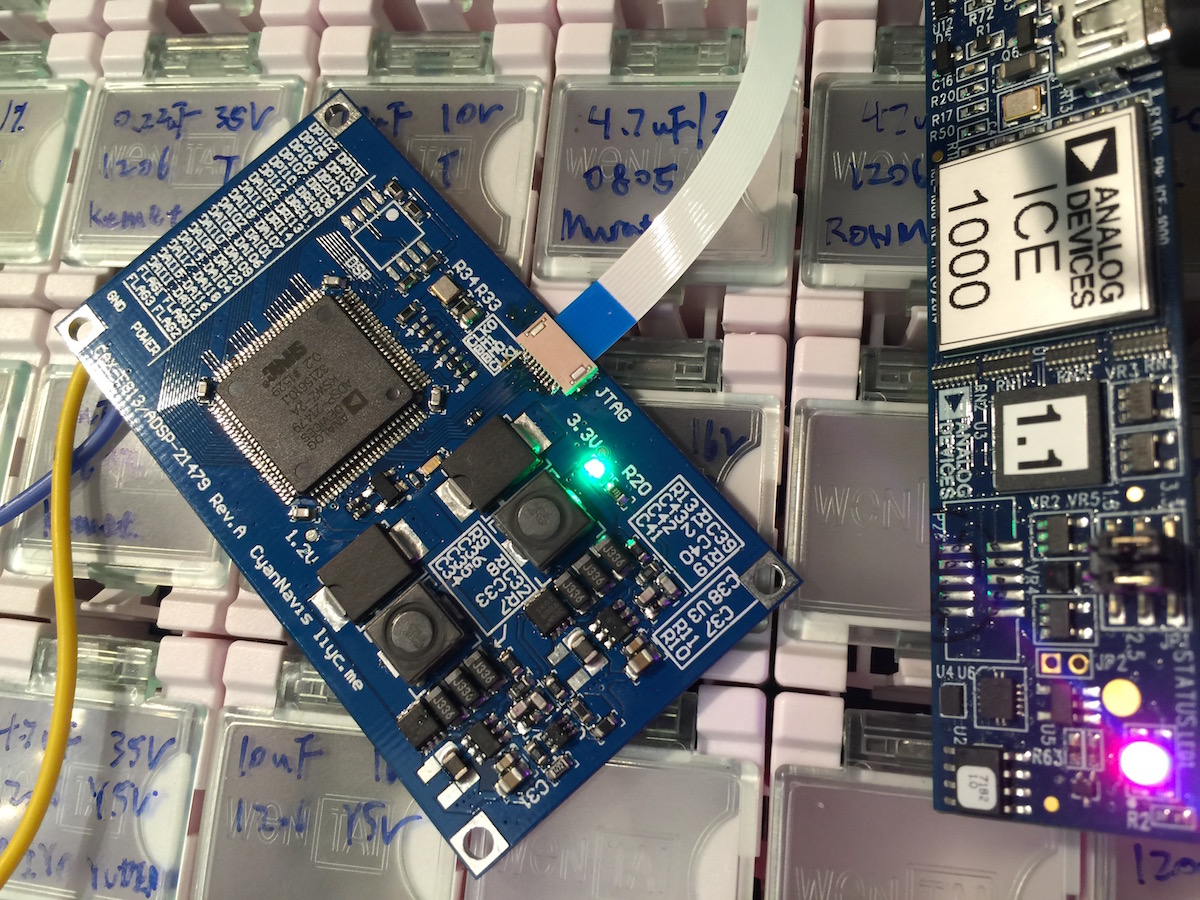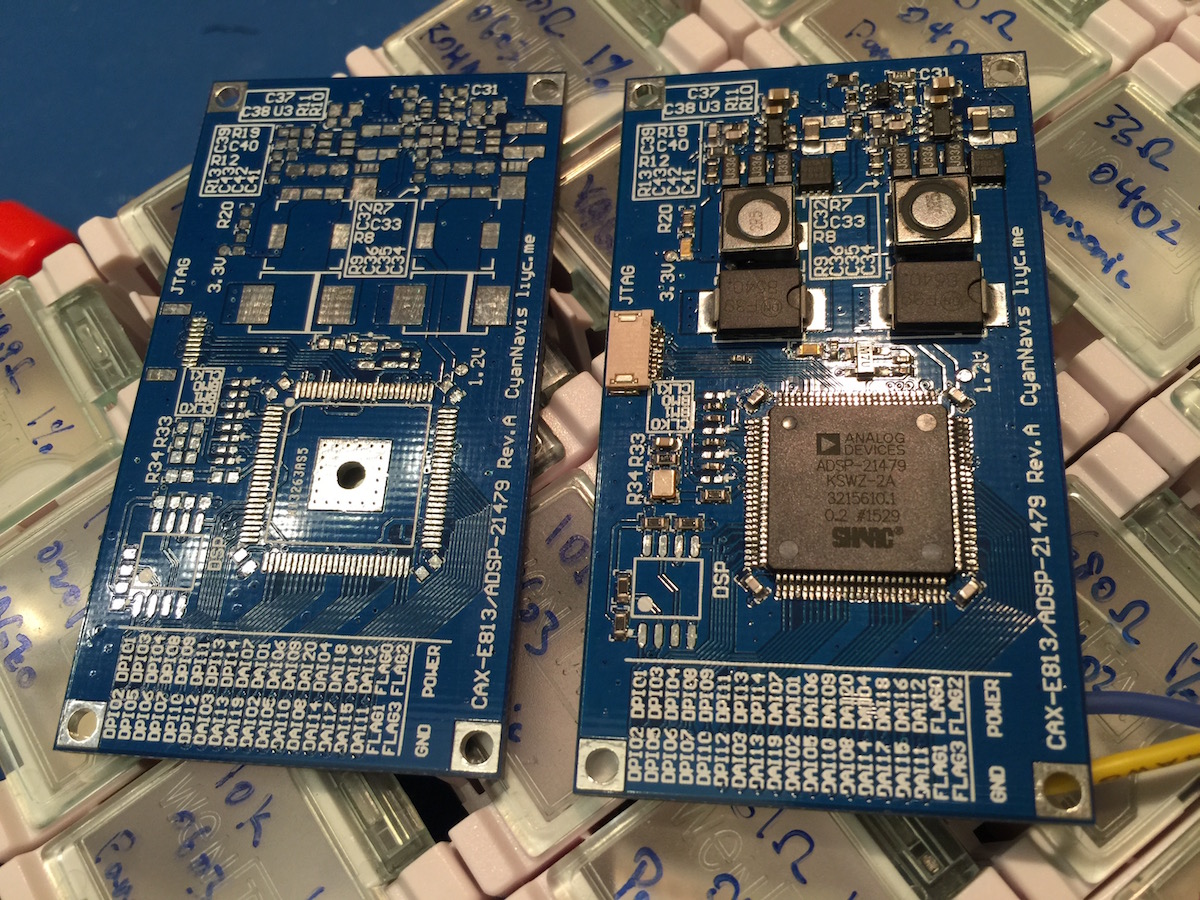 Design files
Design files are available here:
Note that the standard ADI 14-pin JTAG header has been converted to a Molex 10pin FPC connector to reduce area.
Schematics and Layout
Gerber and NC Drill files
(2-layer, 66mm x 36mm)
These files are released in public domain, they are free of known restrictions under copyright law, including all related and neighboring rights. You can copy, modify, distribute and perform the work, even for commercial purposes, all without asking permission.
References

1. ADSP-21479 product page on Analog Devices website:
    http://www.analog.com/en/products/processors-dsp/sharc/adsp-21479.html#product-overview

2. "EVAL-21479-EZLITE" on Analog Devices website:
    http://www.analog.com/en/design-center/evaluation-hardware-and-software/evaluation-boards-kits/21479-ezbrd.html#eb-overview